<! BLOCKS >
The internet is not exactly full of kind and intelligent people.  But, every once and while, you meet someone like Craig Robson.  What started as a heated debate on a message board turned into a LONG facebook discussion, turned into this weird friendship/creative crush.
Craig's done work for bands like Gallows, Rise Against, and Alkaline Trio along with countless independent clothing brands. I've collected quite a few things he's made over the past few years. Dude has made a ton of patches, screen prints, and tees.  But out of everything of his I own, two of my favourites are these original inked drawings.  As someone who works 90% digitally, I can really admire someone who's doing it all pen and ink.  Stunning. Check out his blog and webstore below:
http://daggersforteeth.tumblr.com/
http://daggersforteeth.bigcartel.com/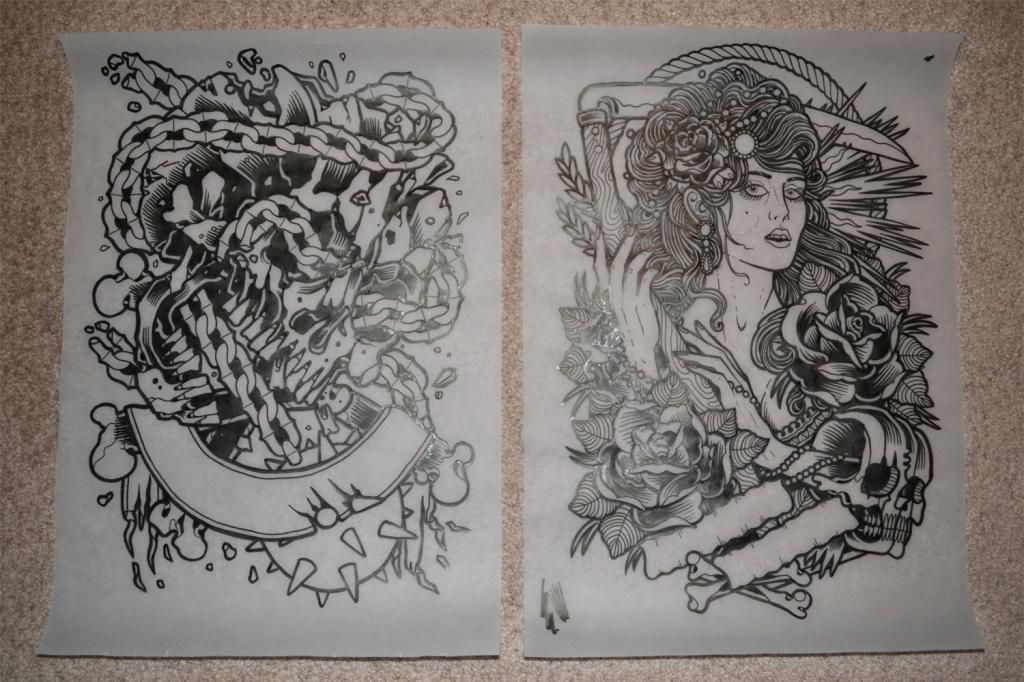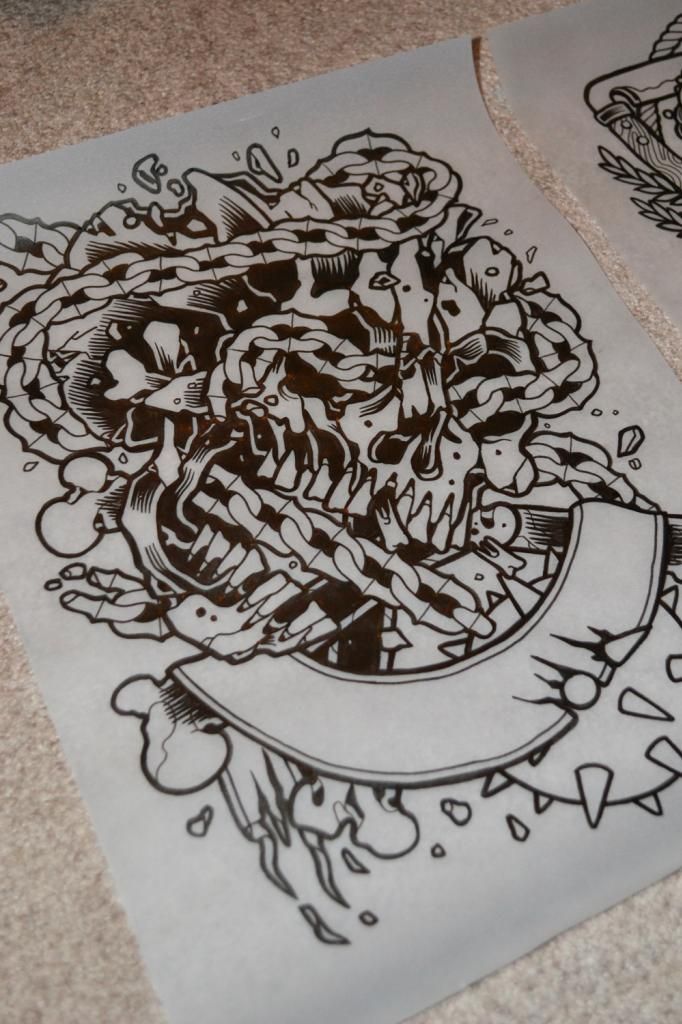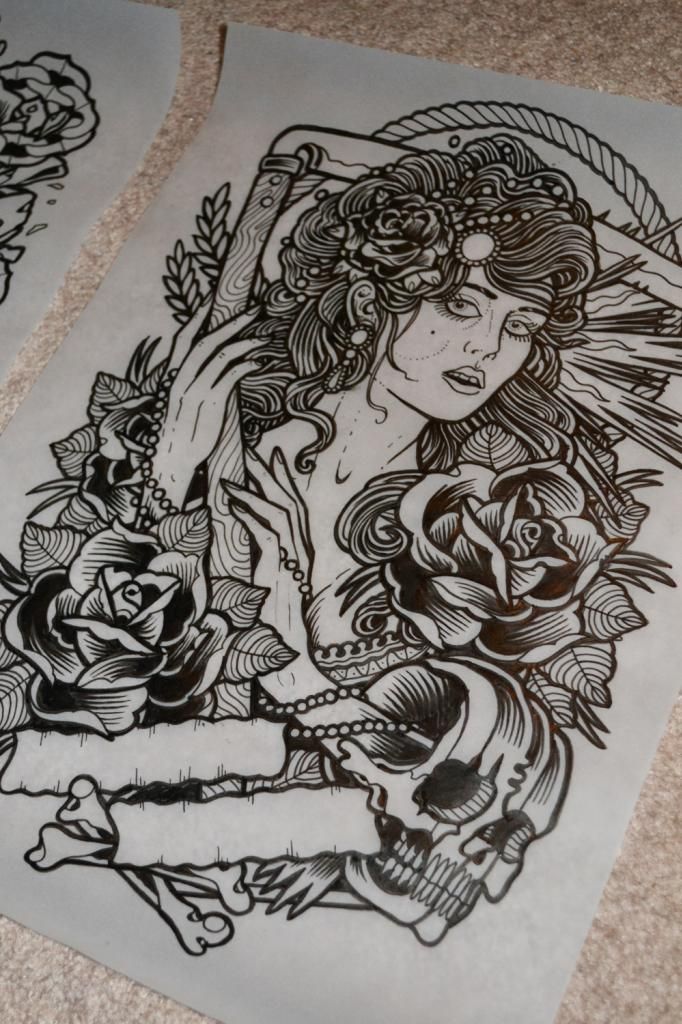 I get cool stuff in the mail all the time.  In addition to posting things here for you to see, I figured I'd take the time to give a small shout out to my pals in the creative industry.  I don't know how many of these I'll do, or how often I'll do them, but expect these to pop up once and a while.
First up is my bud Kevin Luong.  We live in a cruel world where the internet connects us to people with which we have so much in common other than geographical location.  Kevin is an illustrator from California who has worked with bands like Four Year Strong and The Wonder Years.  Dude has done a whole heck of a lot of personal print work as well.  
When he opened up a new online shop with the promise of free illustrations with each order, I couldn't resist. I got way more than I bargained for.  A couple nice big screen prints, some mini prints and other goodies, including a killer cloud illustration. Check out the haul below and then check out his stuff!
Website: http://kevinluongillustration.com/
Blog: http://iamkevinluong.tumblr.com/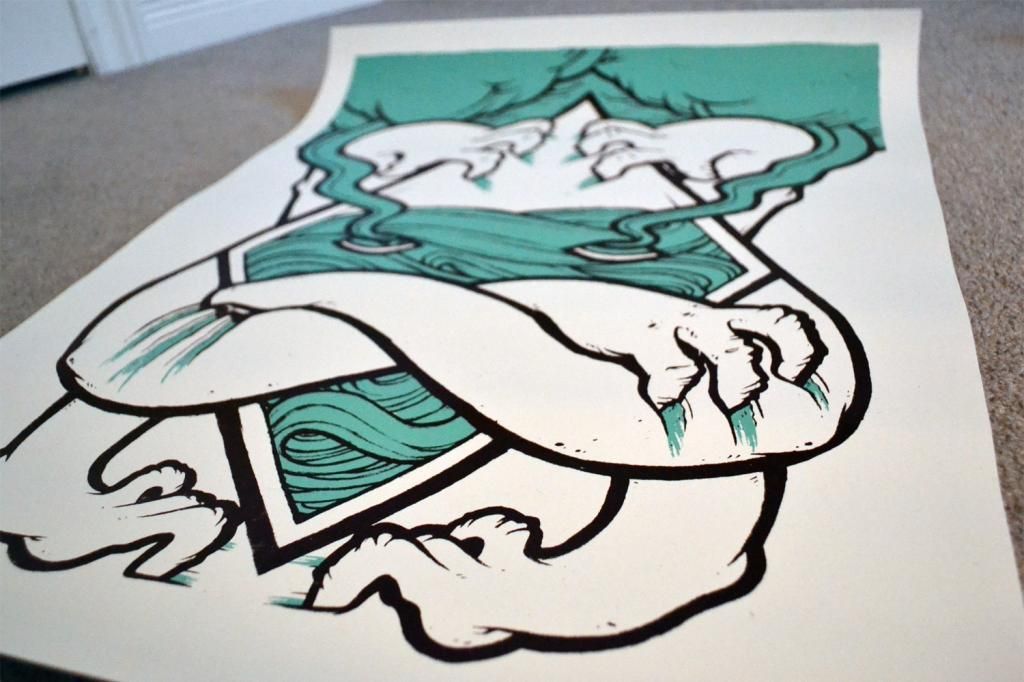 My submission for the Miles to Go x Freedom Writers charity contest. Proceeds from the winning design will be donated to charity! It would be sweet if you could go "like" your favourite design (or this one) on the MTG facebook page: http://tinyurl.com/9h8vcua

Any likes, posts, tweets, reblogs, etc. are much appreciated!

<! FOOTER >